HOME > NEWS > DONCASTER DEAF TRUST - CARE HOME
NEWS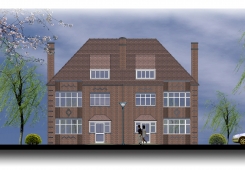 Doncaster Deaf Trust - Care Home
July 2017
The Doncaster Deaf Trust is currently fundraising to develop a care home facility. The project, which we need to raise a total of £600,000 to complete, is to build a completely new Care Home for young people from Doncaster who, in addition to being in care, also have a disability.
The new accommodation will provide a total of 12 Ensuite study bedrooms with ancillary communal accommodation. This will include a minimum of two bedrooms which are fully wheelchair accessible.
For more information on how to help fundraise the project follow the link below.